About Us
Oil Analysis has been proven internationally as an effective method of reducing maintenance costs, improving productivity and providing peace of mind in industries which operate large fleets of plant equipment, aircraft or heavy-duty vehicles.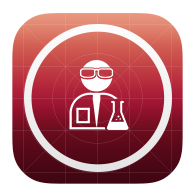 Neil Robinson
WearCheck Africa
In recent years another factor has entered the equation: Enlightened maintenance managers are becoming increasingly aware that the benefits of Oil Analysis can grow exponentially depending on the level of staff commitment to the Oil Analysis philosophy and the degree of interaction with the Oil Analysis company.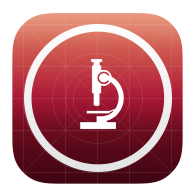 Bill Quesnel
WearCheck Canada
At WearCheck, Oil Analysis is not simply an add-on service. It is a partnership with the client encompassing analysis, interpretation and training, with each element being an integral part of the whole.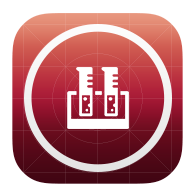 Jon Fazenbaker
WearCheck USA
WearCheck's holistic approach to Oil Analysis demands the highest technological standards and the highest caliber of suitably qualified and experienced staff. This quest for excellence is reflected in each organization's level of quality.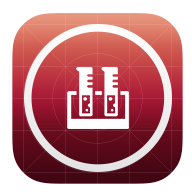 André Lantos
WearCheck Argentina
Request more Info
WearCheck International (WCI)
WearCheck is a group of independent laboratories, spanning the globe, dedicated to oil and wear particle analysis. Each member country belongs to the WearCheck International (WCI). WCI is a consortium of laboratories guided by the WCI charter. The WCI charter outlines the necessary requirements to be a member of WCI, and includes specifications for testing capability, quality, and service.
"WearCheck is committed to remain the worldwide leader in oil and wear particle analysis and provide the best lubrication and maintenance solutions to our clients through our Lubrigard division. Our goal is to continually improve all aspects of our business operations so that we may provide the best service possible to our customers. We understand that this requires the use of the most modern and state of the art analytical instrumentation, and recognized standard testing methods and procedures. To provide the best solutions requires offering the best-in-class products and services."
Quality Policy
WearCheck is committed to the provision of oil and filter analysis and the provision of lubrication management services, products and training. WearCheck is also committed to exceeding customer expectations and meeting all applicable regulatory and industry requirements.
WearCheck will meet these commitments by establishing and maintaining an effective Quality Management System (QMS) that is based on and complies with the requirements of the ISO/IEC 17025:2017 (WearCheck USA) & ISO 9001:2015 (WearCheck Canada) International Standard.
Quality objectives and metrics for the core processes of the QMS are used to monitor the performance of the company to ensure focus is maintained on satisfying the requirements of our customers and other interested parties. The company is committed to philosophy of continuous improvement of the QMS and all company activities.
In addition, WearCheck creates a positive work environment that enhances learning, innovation, and excellent communication among our employees and customers.
Our Values
People - Our employees are our most important asset. We will provide a non-discriminatory, emotionally protective environment in which people have opportunities for self-improvement.
Safety - Management will provide proper training, equipment, and guidance to ensure that all employees work safely in a healthy work environment.
Quality - To obtain and maintain complete customer satisfaction, Quality must be held in the highest regard at all levels of the organization and in all areas of its processes.
Integrity - We believe in honesty in our dealings with customers and our fellow employees. We affirm the integrity of our results and safeguard the impartiality of our laboratory activities, which will not be compromised by commercial, financial or other pressures.
Dedication - We believe in a work ethic that reflects dedication to quality workmanship, and pride in a job well done.
Speed - The continued success of our company can be attributed to our ability to produce accurate results in a timely fashion. We will continue to improve our turnaround time and commit ourselves to providing our customers with results within the shortest time possible.
Communication - We believe in an atmosphere where communications flow freely among ourselves and our customers. We will address issues and concerns in a manner that promotes goodwill and mutual respect.
Professional Memberships & Associations
History
The first WearCheck laboratory was established in Canada in 1966. Since the formation of WearCheck International on 1973, in the interest of betterment and growth, WearCheck International is continuing the search for laboratories around the world. A request to be considered as part of WCI may be made through the request form below. Request for WCI affiliates is considered yearly at the WCI conferences.
WearCheck was established in Canada as a full service analytical laboratory, specializing in trendline oil analysis of all types of lubricating and hydraulic oils.

1973 - WearCheck International Formed

WearCheck International was formed when the original owners sold this laboratory and moved to the USA and set up a new WearCheck laboratory, Spectrometrics.

1975-1985 - WearCheck International Grows

WearCheck International began to search the world for other oil analysis laboratories that met the criteria for a WearCheck laboratory. Member laboratories were added in 6 other countries including, South Africa, Wales, Australia, Belgium, Spain expanding WearCheck International globally.

Laboratories were added in Germany and Hungary. All of these laboratories either use the company name WearCheck, or supply oil and wear particle test kits, under the WearCheck® brandname.

WearCheck International held it's first International meeting in Brussels, Belgium. WearCheck laboratories meet once a year to stay current with new technologies and industry trends.

The WearCheck International charter was created and signed by the eight original members, in Brannenburg, Germany. This charter outlined the mission statement for WCI, as well as defining standards for operation, and quality.

First web based Oil Analysis data retrieval system introduced globally. Customers can manage equipment and review reports online.

2012 - Research & Development

Development of first commercial laboratory instrument, the CINRG CS-APC-2 Automated Auto-Diluting Particle Counter.

Expansion of WearCheck International Group into Asia with Runningland in China, and Solge in South Korea joining the WCI group, and South America as Lantos Laboratories joins from Buenos Aires, Argentina.

CS-APC-2 Automated Particle Counter starts shipping globally, and CINRG goes on to develop the CS-SDS-2 sample dilutor and the CS-HVA-1 robotic viscometer automation system.

2018 - WebCheck v2 and the Mobile App

WebCheck gets a complete re-write as part of it's 20th anniversary, and WearCheck adds a companion mobile app for iOS and Android devices.

2019 - Machine Asset Tags

WearCheck develops the first machine asset tag to integrate with the WebCheck companion mobile app and simplify the process of accurately identifying fluid sampling points.

2022 - ADOAPT API Service

WearCheck International launches the ADOAPT API Integration service providing unprecedented data integration services for WCI clients globally.
WearCheck International (WCI)
Using modern technology, up-to-date test methods and procedures, WearCheck's low cost, customized analytical programs are widely used by industry to augment preventative maintenance programs on all types of equipment and components on a regular basis.
WCI Membership
WearCheck is a group of independent laboratories, spanning the globe, dedicated to oil and wear particle analysis. Each member country belongs to the WearCheck International (WCI). WCI is a consortium of laboratories guided by the WCI charter. The WCI charter outlines the necessary requirements to be a member of WCI, and includes specifications for testing capability, quality, and service.
Laboratories considering application must meet the following criteria;
not exist or have affiliates in the existing WCI territories
currently have an operating oil analysis laboratory
currently offer oil analysis services and testing
have the following instrumentation as a minimum; ICP spectrometer, Viscometer(s), Infra-red
If you wish to apply for membership in WearCheck International (WCI) please fill out our Request for Membership form (letter) ( or in (A4) format ). All applications should be sent by facsimile to +1 905-569-8605, or you may contact Bill Quesnel at
bill.quesnel@wearcheck.com
, the current Admissions officer for WearCheck International.
WearCheck International holds an annual meeting each spring/summer in a selected member country each year.
WCI '92 (then SOALA) was held in Brussels, Belgium. in June of 1992
WCI '93 (then SOALA) was held in Atlanta, U.S.A. in June of 1993
WCI '94 (then IWCG) was held in Brannenburg, Germany in June of 1994
WCI '95 was held in Pinetown, South Africa in July of 1995
WCI '96 was held in Mississauga, Canada in July of 1996
WCI '97 was held in Brisbane, Australia in September of 1997
WCI '98 was held in Llandudno, Wales in June of 1998
WCI '99 was held in Eibar, Spain in June of 1999
WCI 2000 was held in Colmar, France in June of 2000
WCI 2001 was held in Cary, North Carolina, USA in July of 2001
WCI 2002 was held in Brannenburg, Germany in June of 2002
WCI 2003 was held in Durban, South Africa in July of 2003
WCI 2004 was held in Koolaj, Hungary in June of 2004
WCI 2005 was held in Toronto, Canada in July of 2005
WCI 2006 was held in Sydney, Australia in July of 2006
WCI 2007 was held in Llandudno, Wales in July of 2007
WCI 2008 was held in Eibar, Spain in July of 2008
WCI 2009 was held in Brussels, Belgium in July of 2009
WCI 2010 was held in Cape Fear, South Carolina, USA in July of 2010
WCI 2011 was held in Durban, South Africa in July of 2011
WCI 2013 was held in Lake Rosseau, Canada
WCI 2014 was held in Conwy, Wales
WCI 2015 was held in Deba, Spain
WCI 2016 was held in Shanghai, China
WCI 2017 was held in Buenos Aires, Argentina
WCI 2018 was held in Gyeongju, Korea
WCI 2019 was held in Goa, India
WCI 2020 was cancelled due to the COVID pandemic. Weekly on-line Lab and Diagnostic meetings begin.
WCI 2021 also cancelled due to COIVD. Over 150 on-line WCI meetings held during 2021.
WCI 2022 will be held in Raleigh, NC in October of 2022