Managing your WearCheck Oil Analysis Program
An effectively managed oil analysis program can prevent machinery failure, lower maintenance costs, and provide a return on investment (ROI) of 10:1 (comparing costs of minor repairs directed by oil analysis vs. major repairs for unexpected failures). The information provided here is a starting point for launching a successful oil analysis program. If you require more informtion, or would like training for your technicians, please contact us to arrange a meeting today.
---
WearCheck Sample Kits
Here are the most common WearCheck Oil Analysis sample kits.
How to Contact Us
Within the U.S.
Sales and Quotation Inquiries
WearCheck Oil Analysis Registration
---
Taking Fluid Samples
Taking proper oil and fluid samples is important to your oil analysis program. Proper sampling ensures that the oil analysis results are indicative of the operating state of your machinery and the condition of your fluid. The following videos and guides should be shared with your oil analysis technicians to ensure that they know the best in-class practices for taking fluid samples and registering sample information efficiently and accurately.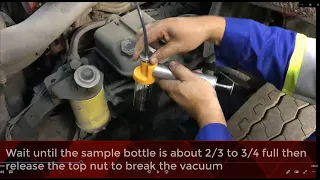 How to take oil samples from engines, transmission and hydraulic systems for fleet machinery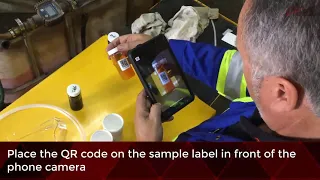 How to use the WearCheck Oil Analysis app to submit samples using an iOS or Android smart device (phone / tablet)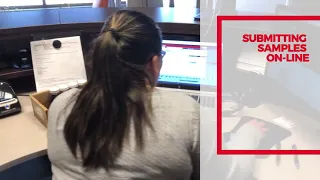 The various ways that you can submit oil samples using on-line tools.
Download the WV2 Companion App
WearCheck's companion mobile device app is available for iOS devices on the Apple Store and for Android devices on Google Play.
---
Submitting Samples to the Laboratory
Improperly packing fluid samples can lead to leaks and sample breakage. Ensure that the technicians packing and shipping your fluid samples are properly trained to prevent these easily avoidable problems. Remember, it takes time and effort to retrieve a proper oil sample. Sample leaks and breakage render that sample untestable, so ensure that you follow our packing recommendations. Additionally, packaging and sample non-conformances cost laboratory techinicians significant delays in receiving and logging your oil samples.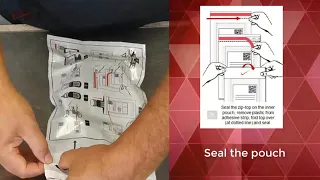 How to properly prepare your samples for return to the WearCheck laboratory using the new QR-coded sample information forms and poly pack mailer.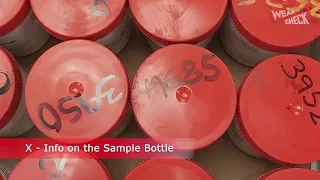 How not to submit samples to the laboratory","Common issues with samples submitted to the WearCheck laboratory are reviewed. Sample issues cause delays, and slow down the sample layout process. Please ensure that you are completing your sample forms, and properly packing your sample when sending them to the WearCheck laboratory.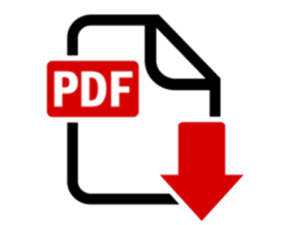 Instructions on submitting fluid samples with the soft mailer (polypack)....
Where to Send Samples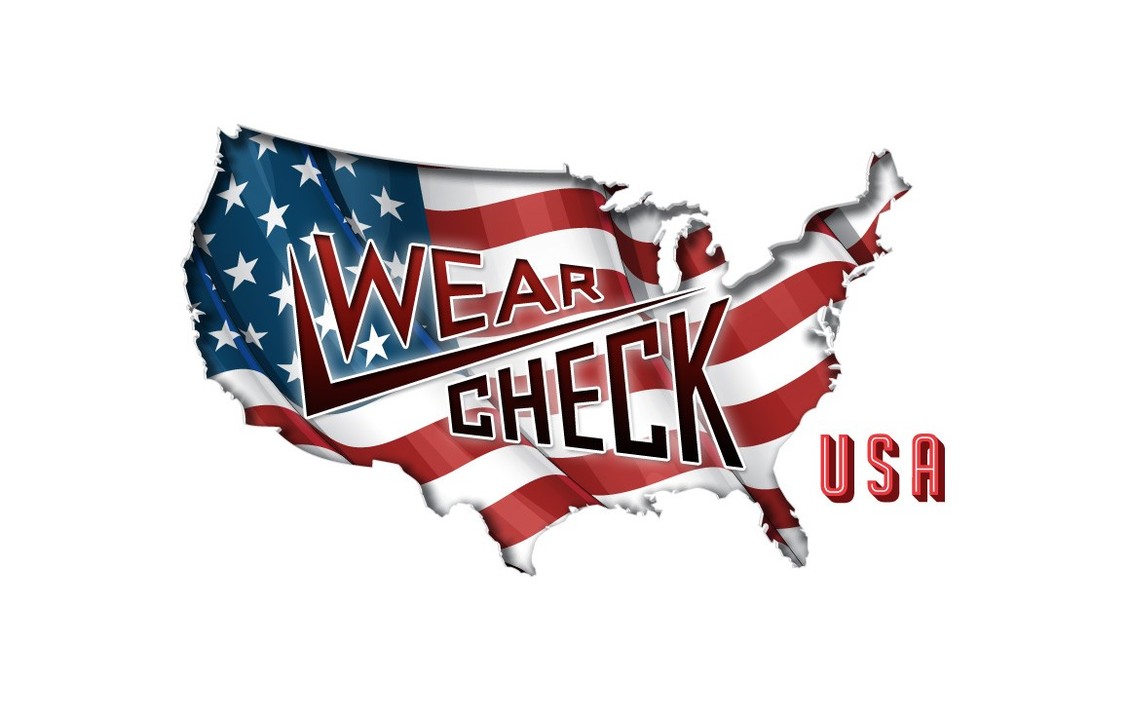 WearCheck USA
WearCheck is a full service lubricant laboratory performing analyses of lubricating fluids, diesel fuel, coolant, DEF and Grease. WearCheck partners with its clients to ensure they have the proper program in place that will provide a positive ROI while increasing equipment reliability.


WearCheck Canada Inc.
At WearCheck, oil analysis is not simply an add-on service. It is a partnership with the client encompassing analysis, interpretation and training, with each element being an integral part of the whole. WearCheck's holistic approach to oil analysis demands the highest technological standards and the highest caliber of suitably qualified and experienced staff. This quest for excellence is reflected in each organization's level of quality.
---
Get a WebCheck™ WV2 Account
WebCheck WV2 is an on-line oil analysis management platform. Register today so that you can manage your machine database, submit samples on-line, review sample reports and results, produce management summary reports and much more. WebCheck is available at no cost to our oil analysis clients. Register today.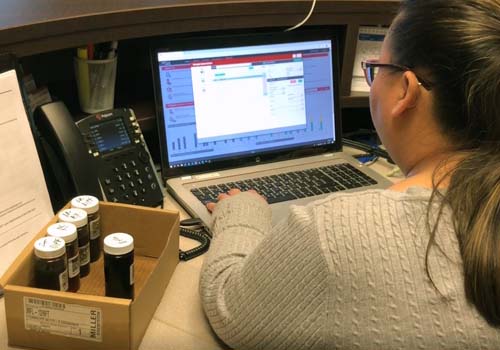 On-line Data Entry
WebCheck offers a number of ways to enter your samples on-line. WV2 allows customers to quickly find machine sampling points, and add samples for analysis. Simply use the sample number on the supplied test kit form to enter the sample information, and ship your samples to the laboratory. No need to print labels or accompanying forms. WV2 allows you to track your samples in shipment and as they are processed thru the WearCheck laboratory.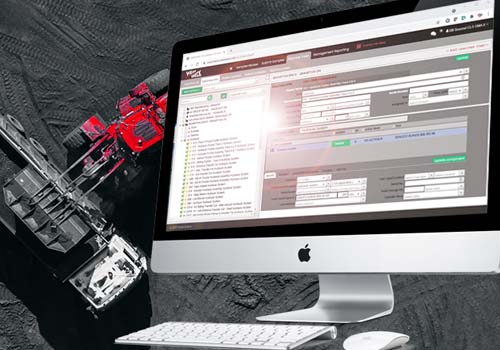 Machine Management
WV2 adds significantly improved machine management to the WebCheck system. Add, edit and update machines and accompanying sampling points. WV2 allows you to add robust machine information, including pictures of the asset, sampling point, and other components. The label and booklet generation system allows you to keep an asset book for easy on-line data entry and latest sample retrieval.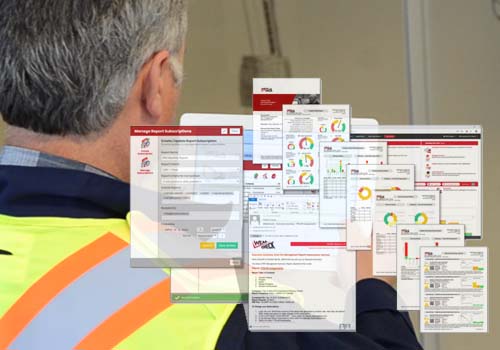 Subscription Management Reports
WV2 takes management reporting to a whole new level. WV2 automatically tracks your program metrics, including percentage of on-line data entry, data completion score, sample conformance, sample latency, lab turn-around, fleet health, ROI and repair ratios. Custom subscription based reports allow you to create highly customized management reports that are pushed to your email at whatever interval you specify.
Login to WebCheck™ Now
WearCheck's companion mobile device app is available for iOS devices on the Apple Store and for Android devices on Google Play.
---
Learning Resources
WearCheck provides many learning resources including sales brochures, test method data sheets, technical publications and training videos. When you have time, dive in to the vast resources we have on oil analysis, test methods, maintenance strategies, case studies and learn how you can maximize your return on WearCheck's oil analysis services.
---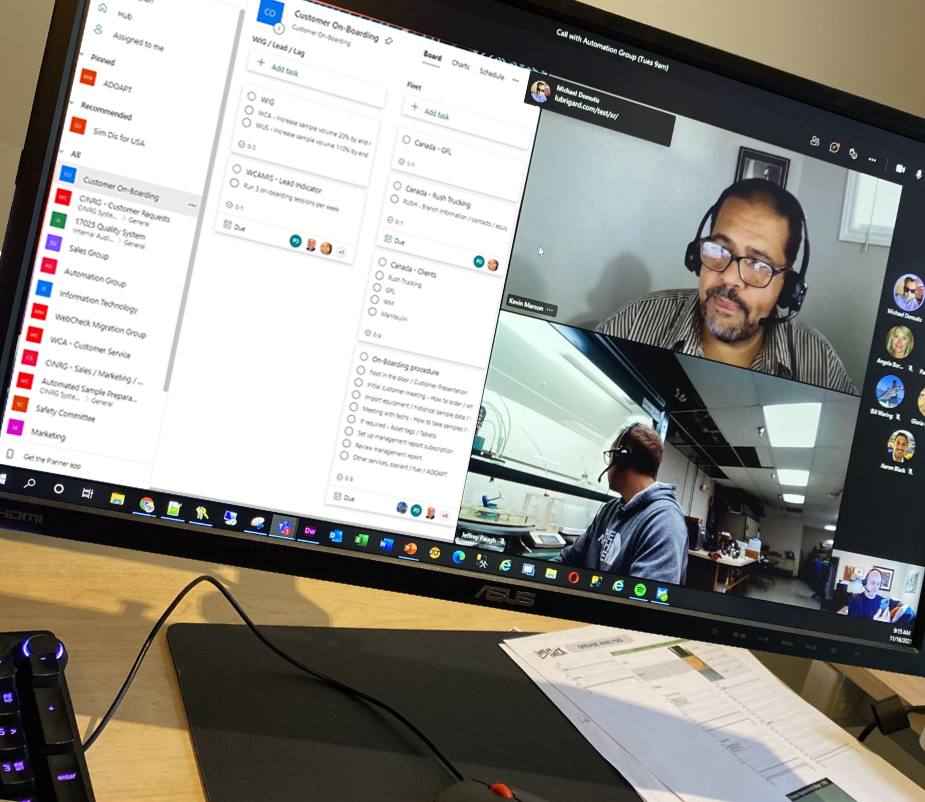 Contact us Today
Customer On-Boarding
Exhausted all our self-help information and training for managing your oil analysis program and want to take your oil analysis program to the next level. Contact us to set up a customer on-boarding session where we can provide you with further training and information to increase the value from your oil analysis program.
Technician training on sampling best practices
Walk-through of the WebCheck companion mobile app
In-depth WebCheck WV2 training
Configuring push-subscription management reports
Solving root-cause lubrication issues with our Lube Hero team
Ready to start a trial program ?