All Courses
This is the best course I've ever taken, hands down!
Bill Quesnel
President - CINRG Systems
I don't think I could have possibly learned anymore!
Paul Dumont
VP Sales - Lubrigard Ltd
You've got to be kidding me, that was fantastic!
Gloria Gonzalez
GM - WearCheck Canada
Who Should Attend
Lube Technician
Maintenance Manager
Maintenance Supervisor
Mechanic
Millwright
PdM Technician
Plant Manager
Reliability Engineer
Reliability Technician
Service Technician
Technical Service Rep
Downloads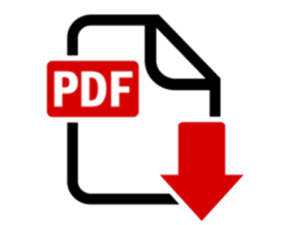 Outline, schedule and registration information for the Lube Hero Workshop....
---
LUBE HERO - Lube Hero Boot Camp
2 ONLINE SESSIONS
Course Overview
Take part in a Lube Hero Boot Camp that is comprised of classroom training, a product show tour, an oil analysis lab tour, and a lubrication self-assessment to get you jump started to world-class lubrication. This one day workshop is complimentary and is designed to provide you with a vision of best practices in lubrication and a blue print, including your own financial plan, to achieving world-class lubrication within your organization.
The Lube Hero Boot Camp workshop is aimed at Reliability Engineers and Maintenance managers and staff in factories, food production plants, power generation plants, and any other industrial setting where lubrication management is required. You will learn everything you need to achieve World Class Lubrication standards.
Lubrication is the cornerstone of any reliability driven maintenance department. Proper lubricant procedures will eliminate failures and ease increase uptime. The plants overall maintenance budget can see losses as high as 30% due to poor lubrication practices.
In this workshop, we will walk participants through an assessment process to help them:
Evaluate the current status of their plant's lubrication practices relative to best-in-class programs.
Build a business case for precision lubrication improvements.
Create a customized plan to help them begin to transform their lubrication practices.
What You Will Learn
Traditional Lubricant Storage, Handling and Dispensing
Lubricant Application Practices
Equipment Maintainability
Contamination Control
Oil Sampling Practices
Oil Analysis
Training and Education
Course Outline
Day 1
Role of Lubrication Management
Oil Storage and Dispensing
Grease Applications
Contamination Control
Day 2
Oil Analysis
Oil Sampling Practices
Training and Education
Each attendee will receive a comprehensive 50 page report that contrasts your plant's current lubrication maintenance practices against world-class lubrication practices, and provides a detailed blueprint to close the gap. A financial assessment is provided that demonstrates the Internal Rate of Return (IRR) and Net Present Value (NPV) that would be realized by implementing the proposed improvements.