Honeywell TPE-331/TFE-731 SOAP Analysis
Honeywell Fully Authorized SOAP Support Laboratory
Quality assurance is the primary governing aspect of your business. When safety is paramount to your daily operation a condition monitoring program is an inherent part of your procedures. Oil and wear particle analysis is the most widely accepted method of condition monitoring, in use today, for aviation systems. Honeywell requires this form of oil and wear particle analysis for their turbofan, turboprop engines and auxiliary power units (APUs).
Oil and wear particle analysis is a combination of spectrometric, ferrographic, and filter analysis. When used as part of your quality assurance program, oil and wear particle analysis will detect abnormal wear modes in aviation systems, long before the wear can lead to any serious damage. WearCheck's analysis will indicate when components are near failure. This gives you time to plan maintenance. Worn components can be replaced at your local facility avoiding rental, and shipping charges. In flight shutdowns, as a result of failed critical components, are avoided, as WearCheck's analysis pinpoints the wear signatures of rolling element bearings, gears, splines, and other critical components.
Honeywell's filter and ferrographic analysis utilizes the morphology of wear particles to detect specific wear modes. Avoid installation errors, and rapid failures, when analysis detects cutting wear from misaligned components. WearCheck's oil and wear particle analysis will allow you to realize a reduction in the cost of equipment maintenance, and an increase in aircraft availability and reliability.
Honeywell's oil and wear particle analysis is effectively used today for TPE-331, TFE-731 and APU units.
Contact a WearCheck technical representative to recommend the proper testing package for you application. WearCheck is a fully authorized Honeywell laboratory location and offers a comprehensive selection of oil and wear particle test kits to cover your specific needs.
Test
Test Method
Description
TPE-331
TFE-731
APU
Filter Debris Analysis
FDA
Microscopic analysis of the trapped debris from the oil filter. Morphological analysis of the wear particles reveals specific components that are wearing and the cause of the wear.
ICP Analysis
ASTM D5185
Determines the parts per million (ppm) of all wear metals (Fe, Cr, Ni, Pb, Cu…), contaminants (Si, Na, K….), and additives (Ca, P, Zn, Mg, Mo…).
Viscosity
ASTM D445/D7279
Determine the viscosity of the oil at 40°C (non-engine), or 100°C (engine) to determine if oil is still within specification. High viscosity can indicate oxidation, low viscosity can indicate contamination, improper make-up oil.
Acid Number
ASTM D664/D974/D8045
Determines overall acidity (AN) of the oil which is an indication of degradation. Single best test to determine change-out interval. AN for non-engine oil samples.
Voltammetry (RULER)
ASTM D6810/6971/D7527/D7590
Measures the levels of aminic and phenolic anti-oxidants remaining in the oil. Determines the necessity for oil replenishment or replacement.
&nbsp
&nbsp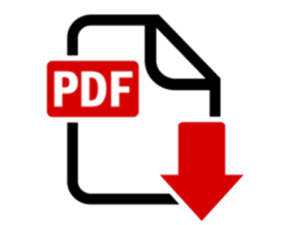 Instructions on remitting Honeywell Oil & Filter (SOAP) Samples....
WearCheck Honeywell Analysis includes everything to set-up a complete Honeywell analysis program. When you purchase a WearCheck Honeywell analysis program you will receive our simplified sample kits (QR-coded bottles & sample forms with mailing packs). All WearCheck Honeywell analysis programs include laboratory testing, sample diagnosis and recommendations, sample report, and access to our patented WebCheck™ system, and companion mobile application to manage your Honeywell analysis program.
WearCheck offers additional programs for Fleet Vehicles, Off-Road Construction, Mobile Equipment, Fixed Plant Machinery, Marine Equipment, Wind Turbine Industry, Aviation/Avionics Systems, Advanced Oil Monitoring, Coolant Analysis, Diesel/Marine/Jet Fuel Analysis, Thermal/Heat Transfer Fluid Analysis, Transformer Fluid Analysis, Grease Analysis, Wear Particle Analysis.
Request more Info