Mobile Oil Analysis
Predictive Analysis for Fleet & Construction Equipment
Whether you operate over-the-highway trucks, construction equipment or any other type of mobile equipment your fleet represents a large investment, and sometimes the difference between profit and loss depends on keeping operating costs low. Knowledgeable owners understand the benefit of proper maintenance and care of equipment. Through the routine monitoring of the condition of your equipment WearCheck offers you a service to aid your maintenance practices. WearCheck's oil analysis service detects abnormal equipment condition before that equipment runs into costly repairs, with time to schedule corrective action. This reduces the cost of your repairs. Problems are caught early, minimizing unscheduled, costly downtime. WearCheck helps you to extend the life of your valuable investment.
WearCheck's Oil Analysis Program only requires you to take a small sample of the oil from each component being monitored. You are provided with clear and concise directions, forms and sample bottles needed to submit samples to the WearCheck laboratory.
After you have taken the sample you simply fill out an information sheet and submit it with your oil sample to the WearCheck laboratory. Once the sample is received several tests are performed to assess the conditions of the component. Once complete you receive a detailed oil sample report with a concise diagnosis and clear recommendations.
WearCheck's Oil Analysis is being effectively used today for a broad range of mechanical equipment, operating in a wide variety of industries including transport, marine, mining, construction, agriculture and the military.
Test
Test Method
Description
MOB 1
MOB 2
MOB 3
ICP Analysis
ASTM D5185
Determines the parts per million (ppm) of all wear metals (Fe, Cr, Ni, Pb, Cu…), contaminants (Si, Na, K….), and additives (Ca, P, Zn, Mg, Mo…).
Viscosity
ASTM D445/D7279
Determine the viscosity of the oil at 40°C (non-engine), or 100°C (engine) to determine if oil is still within specification. High viscosity can indicate oxidation, low viscosity can indicate contamination, improper make-up oil.
Visual Screen
WC Method
A picture of both the oil color/clarity and the bottom of the sample bottle are taken, and any level of contamination, visual oil problems or visible wear debris of the oil is recorded.
Acid Number
ASTM D664/D974/D8045
Determines overall acidity (AN) of the oil which is an indication of degradation. Single best test to determine change-out interval. AN for non-engine oil samples.
&nbsp
Base Number
ASTM D2896/D4739/D8321
Determines remaining alkilinity (BN) of the oil which is an indication of degradation. Single best test to determine change-out interval. BN test is for engine oil samples.
&nbsp
Water Content
ASTM D6304
Determines level of moisture or water contamination in the oil.
&nbsp
Particle Count
ASTM D7647
Determine cleanliness levels of oil to ISO4406:1999. High particle count levels can indicate gross contaminant ingress, wear, filter by-pass or all of these issues.
&nbsp
PQ Index
ASTM D8184
Provide a rapid indication of metallic debris in an oil sample. Detect ferrous wear debris that may be missed by spectrometric analysis.
&nbsp
Ferrography
ASTM D7690
A detailed morphological analysis of the wear debris particles suspended in the oil. A-Ferr can determine the type of wear process and cause of wear in a lubricated system.
&nbsp
&nbsp
- Test included with test package.
- One (1) of the following test(s) included with this test package.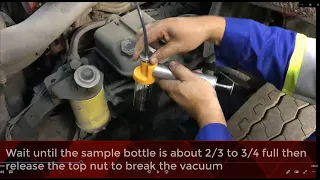 How to take oil samples from engines, transmission and hydraulic systems for fleet machinery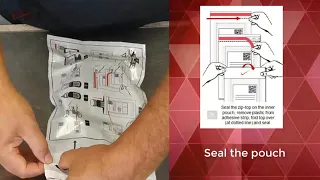 How to properly prepare your samples for return to the WearCheck laboratory using the new QR-coded sample information forms and poly pack mailer.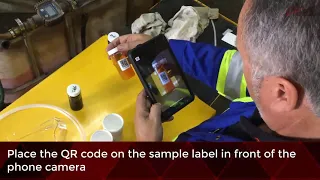 How to use the WearCheck Oil Analysis app to submit samples using an iOS or Android smart device (phone / tablet)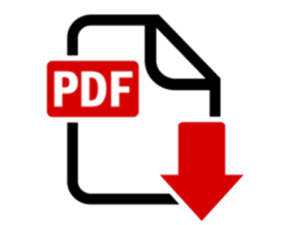 WearCheck not only helps reduce the cost to own/operate assets, it helps reduce the time and cost en...
WearCheck Mobile Analysis includes everything to set-up a complete Mobile analysis program. When you purchase a WearCheck Mobile analysis program you will receive our simplified sample kits (QR-coded bottles & sample forms with mailing packs). All WearCheck Mobile analysis programs include laboratory testing, sample diagnosis and recommendations, sample report, and access to our patented WebCheck™ system, and companion mobile application to manage your Mobile analysis program.
WearCheck offers additional programs for Fleet Vehicles, Off-Road Construction, Fixed Plant Machinery, Marine Equipment, Wind Turbine Industry, Aviation/Avionics Systems, Advanced Oil Monitoring, Coolant Analysis, Diesel/Marine/Jet Fuel Analysis, Thermal/Heat Transfer Fluid Analysis, Transformer Fluid Analysis, Grease Analysis, Wear Particle Analysis, Honeywell TPE-331/TFE-731 SOAP Service.
Request more Info